Run # 2661
Date: 02-May-2022
Time: 4.00 pm prelube & photos
4.45 trail begins.
Hares:
The Master Baker & Slips Right In. 🤠
Occasion:
Wild Wild Bread & Weed Mubarak
Location: The Cowboy Village,
Al Qadam frontier.
https://goo.gl/maps/LDEvVCLP1VNwTUqw8
You have done fasting
and repenting for your sins.
Now it's time to rack up some more.
Whether you are a cowgirl that likes to ride in reverse or a cowboy that likes to ride bareback.
Calling all pioneers;
the good, the bad and the cuddly
to the Wild Wild West of Bahrain. To stretch your legs, get horsed and dine on the infamous
Son-of-a-bitch stew.
If you fancy some pictures taken,
do come at 4 pm for prelube and to peck at worms.
Ranch dressing code:
Any Old West apparel.
Cowboy hat – a must.
Shiggy socks, torches,
portable chairs advised.
Trail distances:
Runners: 7.5 km (4.6 miles)
Walkers: 3.5 km (2.2 miles)
Trail Texture: Bumpy.
Giddy Up and On On!
🌙🕌🥳🍹🐎🐪🐍💫🍻🤠🌈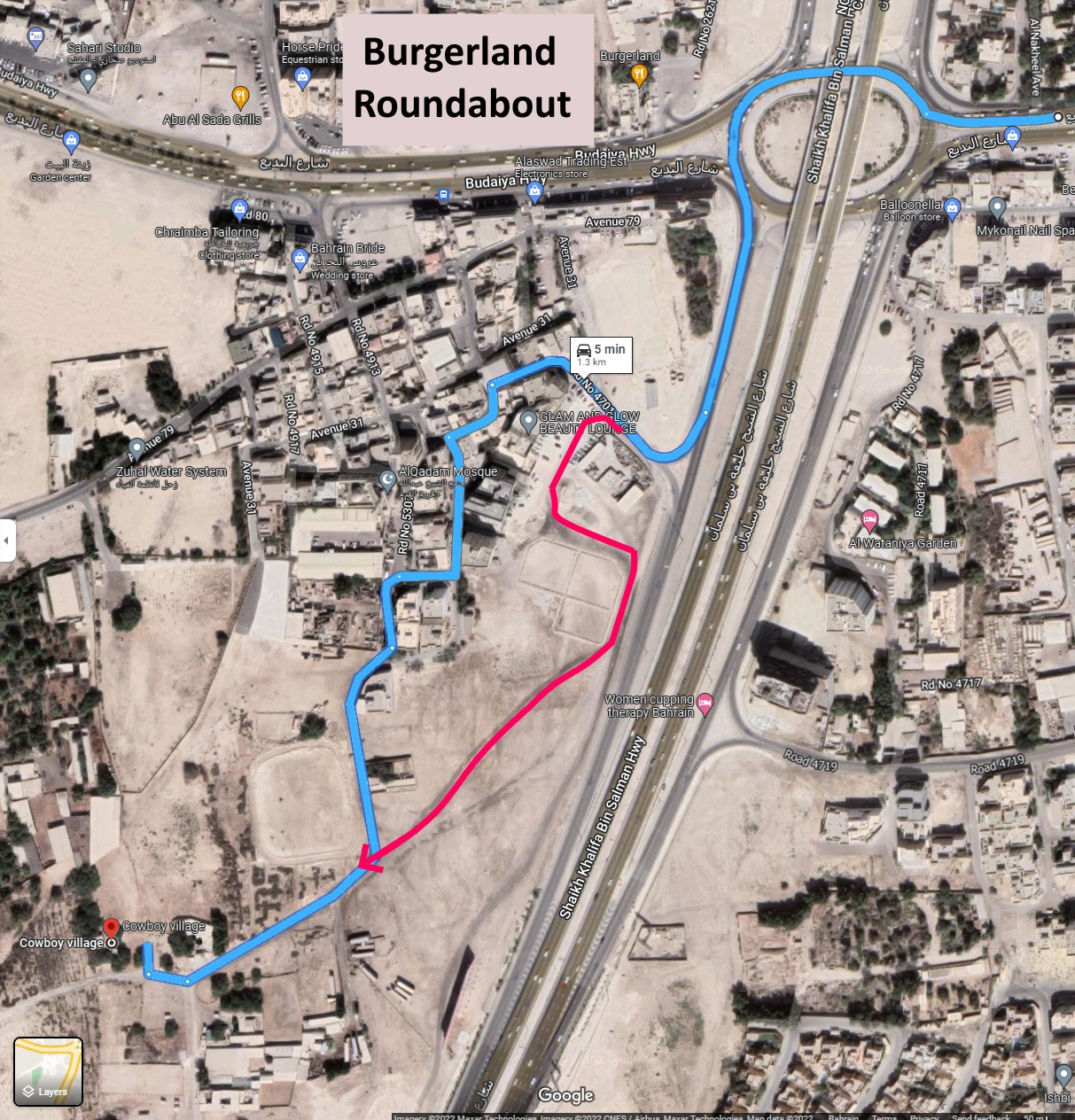 Note for those with big horseless-carriage:
Mr. Go-Ogle Maps will try to send through the blue route irrespective of where you are cuming from.
The blue route takes you through the neighbourhood, where you will have to wiggle around in tight places, so unless that's your thing opt for the red through the open ground.
Summary:
If you think yours is too big,
go for the wide one.